Here is Everything You Need to Know About the iCloud on Windows Platform. The American tech giant Apple is known for its ecosystem. If you have an iPhone and a MacBook, you can access each of your files from either platform, using iCloud. But, if you compare the two platforms, iPhone and MacBook, the phone segment captures a significantly bigger market share.
Therefore, many iPhone users are using the Windows platform on their PC, which results in more complications at the time of file transfer. Previously, iCloud was only available on the Apple platform, but the same is not the case today. In June 2019, Apple finally agreed to include its cloud storage application, iCloud on Windows platform.
The Reasoning behind the Initiative
Apple and Microsoft used to be rivals in the 90s and early 2000s. They both were competing to dominate the PC market and the smartphone industry. As Microsoft is not making phones anymore, Apple's perception might have changed. Currently, Apple is considering Google as its primary rival, and both are competing in the smartphone industry.
The development will benefit both the companies and the huge user base. In a statement, Microsoft claimed that Windows has more than 825 million active users across the world, and among them, a good number of people have iPhones. Therefore, the iCloud launch in the Windows platform will serve these users in a better manner.
Lastly, Apple is focusing on expanding its service sectors, like Google and Microsoft. Availing its flagship cloud service in a popular platform like Windows will benefit the company to reach a massive number of potential customers.
Benefits of iCloud on the Windows 10
There are several benefits that you can access using the iCloud on Windows 10. Here is a list of benefits of using iCloud on Windows PC/ Laptop.
You can store all your important files on the iCloud directly from your PC. Later, you can access these files from your iPhone, Mac, or iPad.
If you edit any file on your PC, it will be synced all across your devices.
You can directly save data on the iCloud, which will offer you more space on the computer storage.
If you have an iPhone, you can transfer your data into your PC with ease.
Guide to Setup & Use iCloud on Windows 7,8.1,10
As the iCloud is a new application on Windows 10, you need to know the procedure to download and install the application. Here are the steps following which you can access iCloud on your Windows 10 PC.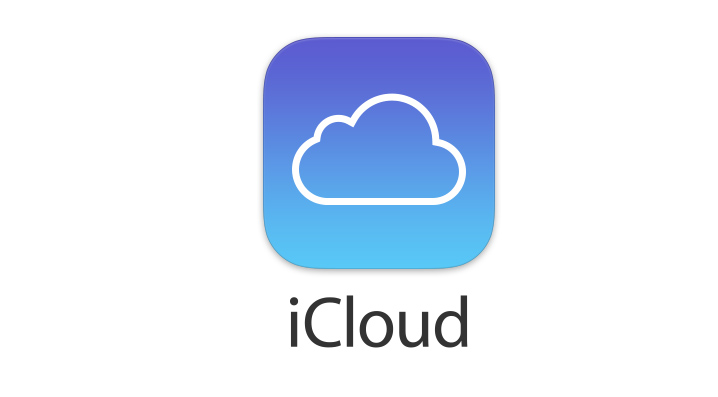 Download iCloud on the Windows 10?
Download iCloud for Windows 10 from the Microsoft Store; it will install automatically.
If it does not install, you can visit the File Explorer and open the setup for iCloud.
Restart your PC.
Your iCloud application will be opened automatically.
But, if the iCloud does not open, you can open it manually by selecting the application from the Start menu.
Once the application opened, you required to sign in into iCloud by using your Apple ID.
You need to select the list of contents that you want to be updated regularly across all the devices.
After selecting all the required features, click on the apply option.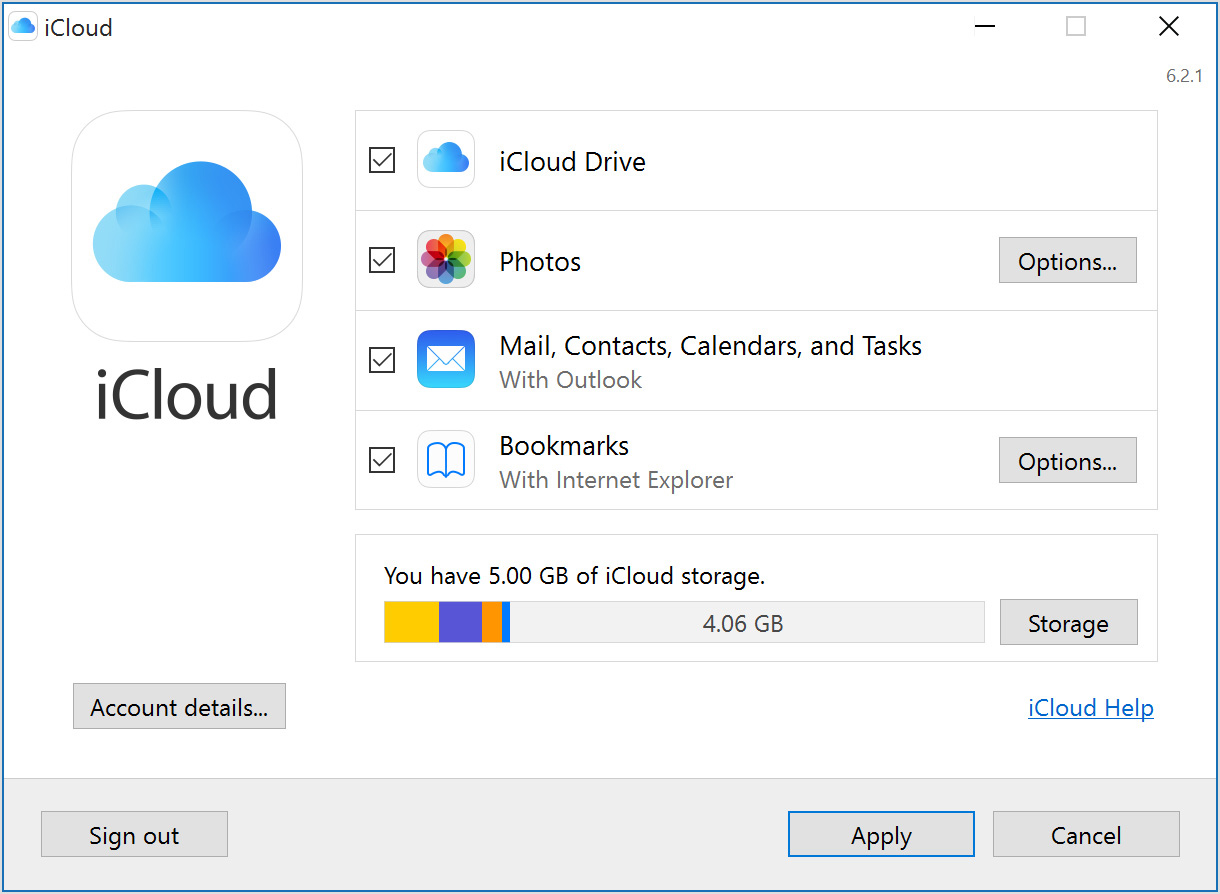 How to Increase Your Cloud Storage?
Experts often criticize Apple for lack of free storage in iCloud. You will get only 5GB of iCloud storage after signing up for the account. If you are very much into cloud storing, it is recommended for you to buy at least 50 GB of additional storage. To upgrade your storage by 50 GB, Apple will charge a mere 0.99 USD per month. Apple is offering a number of plans, and you can upgrade according to your needs.
Here is how you can upgrade your storage on iCloud.
Open the iCloud application on your Windows PC.
Select the storage option and click the view account option.
Enter your Apple ID and password.
Now, you can see all the plans available in your region. The cost of upgrade varies from country to country; therefore, decide your plan according to your budget and need.
You Can Sync Almost Everything
By using the iCloud on your Windows 10 PC, you can access each and every necessary file on one platform. Starting with the photos, you can share all your computer photos to iCloud or download the important photos to your PC. Once you download the photos from iCloud, it will be automatically saved on a separate folder called iCloud Photos in the File Explorer. Similarly, you can save your calendar, documents, page files, and notes on your personal computer.
The inclusion of iCloud on the Windows platform is a fate in itself. Windows becomes one of the few selected non-Apple platforms, where you can access all your Apple things. If you guys are facing any issues or having queries, please comment below or contact us on Appsforpcz contact form. We are happy to help you regarding all the technical issues.